UUSC Heads to the Capitol to Demand a Clean Dream Act!
Tens of thousands of activists descended on the steps of the U.S. Capitol in Washington, D.C. and showed their support for immigrant rights with actions, rallies and events across the country last week to amplify the message. Motivated by the Trump administration's ongoing attacks on immigrant families, these groups, including UUSC and Love Resists, joined together to demand that Congress make good on its promises to pass a clean Dream Act and protect Temporary Protected Status (TPS) beneficiaries before the end of the year.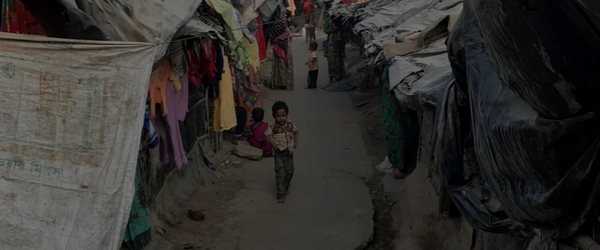 Evidence of Genocide is Mounting: We Must Stop It
Each week, thousands continue to flee their homes to neighboring Bangladesh in response to extreme violence by the Burmese military. Legislation was recently introduced in both houses of Congress that aims to use U.S. influence to end the violence, provide humanitarian assistance, hold the perpetrators accountable, and allow for the peaceful return of the Rohingya to Burma. We need as many cosponsors on S.2060 and H.R.4223 as possible to ensure this legislation passes quickly!
Continued Support for Our Partners Serving Syrian Refugees
Last month, UUSC organized a convening of civil society organizations – many of them UUSC partners – serving Syrian refugees along the Balkan Route in Zagreb, Croatia. Twenty-six representatives from 16 organizations came together to discuss how they can better coordinate their work, to problem-solve challenges they face and expand their networks in neighboring countries in order to continue to serve refugees.
Haiti: The Enormity of the Struggle and the Sliver of Hope
In October, UUSC staff visited our long-time partners in Haiti, Mouvman Peyizan Papay (Peasant Movement of Papaye). They returned to the EcoVillages and EcoVillage school, first-of-their-kind projects to which UUSC, MPP, and many others have devoted significant time, energy, and resources over the last seven years to help Haiti rebuild after the devastating 2010 earthquake. Read about the trip and the successes and struggles of this critical work.