You may contact any member of the USR staff by calling the office at 201-444-6225.
---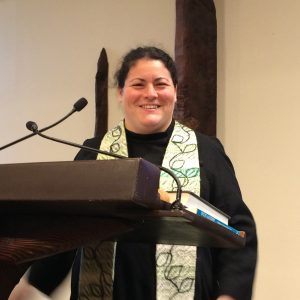 Our Minister
The Reverend Doctor Sarah Lenzi was ordained to the Unitarian Universalist Ministry in 2012. Before turning full time to ministry, Rev. Lenzi, who holds a BA from Williams College and an MDiv from Harvard Divinity School, completed her doctorate at the University of Pennsylvania. Her work, published as "The Stations of the Cross: The Placelessness of Medieval Christian Piety" focuses on ritual practice and the integration of imagination, memory, the physical, the visual and the aural in creating transcendent experience. Rev. Lenzi brings her academic study of ritual to her worship leadership.
Rev. Lenzi's ministry focuses on the value of the worship experience as a means of community building and encouraging personal growth along the spiritual journey. She hopes that participation in the communities she serves will help individuals to realize their capacity for love and compassion, to strengthen their sense of justice and power, and to affirm their own and others beauty and worth.
Rev. Sarah's email: usr.minister@gmail.com
Rev. Sarah's Office Hours will be:
Monday: 10:30 am – 6:00 pm (Meetings by appointment only)
Wednesday: 10:30 am-12:30 pm (Community hours at Bull Dog Coffee shop in Ridgewood, drop-ins welcome) 1:00 pm – 4:00 pm (in office) (Meetings by appointment only)
Thursday: 10:00 am – 4:00 pm (Meetings by appointment only)
Please call the office before dropping in to meet Rev. Sarah.
---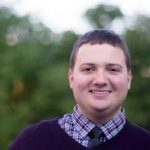 Director of Family Ministry
Rev. Dylan Doyle-Burke is a Unitarian Universalist Minister, Religious Educator, Chaplain, Poet, and Performer. He graduated with his Masters of Divinity from Union Theological Seminary in May 2015. Dylan has most recently served as a chaplain resident at New York Presbyterian Hospital and as the Director of Religious Education at Central Unitarian Church in Paramus, NJ.
Dylan lives with his wife, Lia, in New York City. Together they are active in the arts and fitness communities and regularly attend social justice events and marches.  Dylan is incredibly excited to serve the Unitarian Society of Ridgewood as the new Director of Family Ministry. He cannot wait to meet and get to know you and your family in the coming weeks.
Dylan's email: usr.dre1@gmail
Dylan's office hours will be:
Monday, Wednesday and Friday from 9:00 am to 4:00 pm. On Sunday, it will be from 9:00 am – 12:00 pm. Other meeting times available by appointment only.
Please call the office before dropping in to meet Dylan.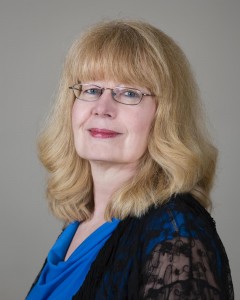 Our Congregational Administrator
Ann Pareti joined the Society as the Membership/Communications Administrator. She brings with her 20 years of experience working in the fields of advertising, public relations and most recently as a project manager. Ann has worked with many Fortune 500 companies, including Walt Disney World Resort, Universal Studios, Sunshine Biscuits, Inc. and Fisher Price, to name a few. She is responsible for the weekly e-mail blast, newsletter, website and Facebook updates, membership database and membership coordination. Ann lives in River Vale with her husband, Glenn and two children, Glenn James and Allison.
Ann's email: usr.membership1@gmail.com
Ann's Office Hours:
Monday, Wednesday and Thursday: 8 am to 3 pm; Tuesday, 8 am to 12 noon; Sunday: 8:00 am to 12 pm
---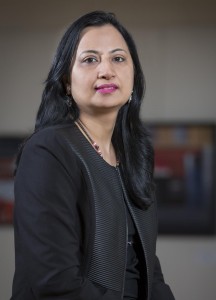 Our Office Administrator
Chandrika Chowdhry joined the Society as the Secretary in 2008. She completed her under-graduate degree in Commerce in India and moved to the U.S. in 2002. Some of her responsibilities at USR include preparing and printing the order of service for each Sunday, preparing computer checks, updating the website, sending packets to new visitors and ordering supplies for the office.
She lives in Ridgewood with her husband and two children. Her son is twenty four and her daughter is eighteen years old. She is an active member of the Arya Samaj which meets at the Christ Church in Ridgewood.
Chandrika's email: usr.secretary@gmail.com
Chandrika's Office Hours:
Monday and Friday: 9:00 am to 2:00 pm
Tuesday, Wednesday and Thursday: 9:30 am to 2:30 pm
---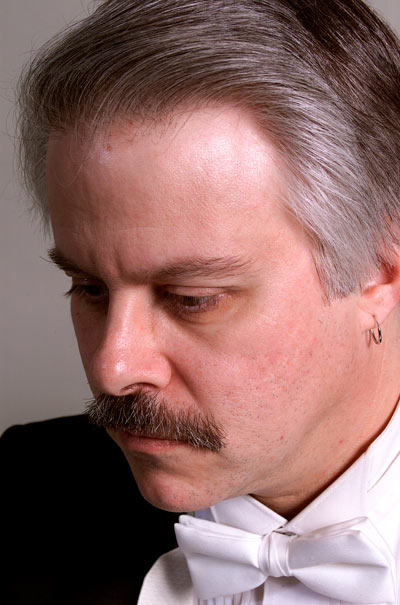 Our Music Director
Ron Levy, internationally acclaimed pianist, has been called "first-class" by the New York Times. He regularly appears in major venues, both as a soloist, and in partnership with many of the world's leading singers and instrumentalists.  A graduate of Oberlin, Mr. Levy is a founding member of several chamber ensembles, including the Palisades Virtuosi, an award-winning trio dedicated to the commissioning of new music, and which enjoys residencies at Bergen Community College and the University of Hawaii on Oahu. He has been pianist and harpsichordist of the Oberlin Orchestra, the Westchester Symphony, and the Albany Symphony, among others. Presently, he is the pianist of the Orpheus Club Men's Chorus and Associate Artist of the All Seasons Chamber Players.  For over 20 years, Mr. Levy was affiliated with the Manchester (VT) Music Festival, of which he was a faculty and Board member; while living in Vermont, he was also Music Director of the historic Equinox Hotel, Conductor of the Opera Theatre in Weston, and an impresario of the Southern Vermont Art Center.  Mr. Levy is currently on the faculty of Montclair University; he is a two-term President of the Professional Music Teachers Guild of New Jersey, and a contributing editor to BIM Music Publications, Switzerland.
Ron has been a guest artist for USR since 1974.
Ron's email: levynotes@aol.com
---
Our Religious Education Assistant
The RE Floating Teacher is Benahir Crespo.
---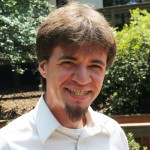 Our Youth Program Coordinator
James Forrest is our Youth Programs Coordinator. He has been with us since 2015 and coordinates the combined Paramus-Ridgewood Youth program, including youth social activities, social justice projects, and weekly youth group meetings. He has been a Unitarian Universalist religious educator for seven years and also spent many years volunteering at UU youth conferences and camps. He is a lifelong Unitarian Universalist and loves working with our congregations' youth and families. You can reach James at cucusryouthgroup@gmail.com