Click here for details about THIS SUNDAY at the Unitarian Society of Ridgewood
---
"Sexual Violence: Changing the Culture" – November 21
Please join SRC members and their community partners (the lead is NCJW BC) on Tuesday, November 21 at 12:30 p.m for "Sexual Violence: Changing the Culture"
Let's Start The Conversation. Contact Carol Loscalzo for further information.
Click here for more information.
CALLING ALL ARTISTS!
You are invited to participate in the Annual USR Members Art Show, which will be on view beginning in December through early January. USR members, friends and youth are invited to submit one or two works of any medium (paintings, drawings, collage, photography, etc.), framed with a wire on the back for hanging. Artwork may be brought to the USR office by Thursday, November 30th. Contact Carol Wolf if you have any questions.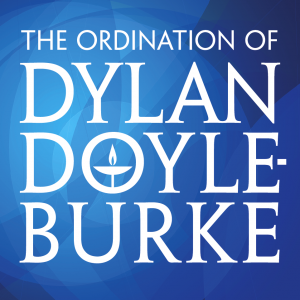 Ordination of Dylan Doyle-Burke – December 3
You are cordially invited to the Ordination of Dylan Doyle-Burke into the Unitarian Universalist Ministry, Sunday, December 3 from 5 PM – 7 PM at Fourth Universalist Society in the City of New York. Click here for details.
The Children's Aid and Family Services 2017 Holiday Gift Drive has begun!
Each year our congregation supports Children's Aid and Family Services by hosting a holiday gift drive for the vulnerable children and families they serve. In some instances, families make difficult decisions about how to spend their limited funds. When this happens, birthday gifts, school field trips, and holiday gifts, seen as less of a necessity, are eliminated from the budget. But to a child, that one gift can make all the difference in the world. We are looking to provide gifts for 50 children and youth this year. The gifts must be delivered by December 9th.  If you would like to participate, please see Sean Brennan at coffee hour.
Coming Together in Concert for Puerto Rico – December 16, 7:30 pm
Central Unitarian Church, Paramus
This Benefit concert is a completely volunteer effort, for the people of Puerto Rico suffering from the combined effects of Hurricanes Irma & Maria. 100% of proceeds will be donated to Waves For Water, an NGO working to provide water filtration systems, currently the most urgent need. Tickets $25 – Adults, $15 – For Children Under 12. Organizations presenting the event are: Ethical Culture Society, Ethical Brew, The Resistance Cafe and BUURG (Bergen Unitarian Universalist Relief Group).
Click here for more information.
Society Cafe Concert – December 17
Society Cafe Concert Series presents Tony Trischka and Friends in "On a Winter's Night" on Sunday, December 17th at 7:00 pm, in Anderson Hall. In addition to Tony on banjo, this holiday show will also feature multi-instrumentalist Tim Eriksen, fiddler Zoe Darrow, vocalist Phoebe Hunt and mandolinist Dominic Leslie. Doors open at 6:30 pm and dessert and coffee are offered. $20 admission when you pay in advance via PayPal at www.societycafeconcertseries.com, or by calling 201-444-6225. Admission is $25 at the door the night of the event. Click here for more information.
Next concert: UpTown Flutes (9-piece flute ensemble) on Saturday, January 20, 2018.
AED/CPR Training – January 6, 2018
Please read and consider registering for this training. The Safe Congregation Response Team is offering AED/CPR training on Saturday, January 6, 2018 ( snow date: Jan. 13) from 9:00 a.m. to 12 noon. It will include basic CPR for adults, children and infants as well as AED training. The team is pleased to offer this excellent training free of charge. To register, email Chandrika Chowdhry at usr.secretary@gmail.com. Questions? Email Carol Loscalzo. Click here for more information.