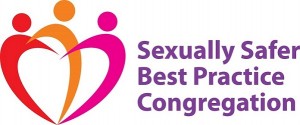 Safe Congregation Response Team
Chair: Carol Loscalzo
The Response Team is responsible for the implementation of the Safe Congregation policies and program. Please click here for a summary.
If you have a concern or want to report a situation that you feel is disruptive, you can speak with any member of the team. Disruptive Behavior Worksheets are available in the kitchens of both buildings and from any Response Team Member. Accident/Incident reports are also available. The Response Team is responsible for maintaining the Automated External Defibrillators (AED) in both buildings and for scheduling a yearly Cardiopulmonary Resuscitation/AED training. Complete policies are available on the USR website.
Response Team Members: Rev. Dr. Sarah Lenzi, Dylan Debelis (Director of Family Ministries), Carol Loscalzo, Wally Griffith, Kathy Smolen, Rob Willis.