November 23, 2016
Since the presidential election, people have been asking what strong advocacy organizations will defend reproductive health. Click here for the list (not exhaustive) that the Reproductive Justice Committee has identified.
---
Interfaith Letter to Congress in Support of Planned Parenthood – April 26, 2017
Click here to read an important interfaith letter co-signed by the Reproductive Justice Committee of the Unitarian Society of Ridgewood, the UUA, the Unitarian Universalist Legislative Ministry of New Jersey, and Unitarian Universalist Women's Federation.
---
A Statement from the Reproductive Justice Committee – June 27, 2016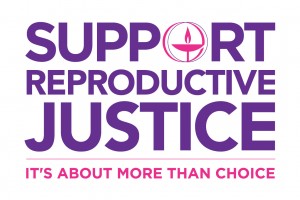 The Reproductive Justice Committee is celebrating the Supreme Court (SCOTUS) 5-3 decision handed down today overturning the Texas abortion HB2 bill, which enacted TRAP laws throughout the state and shut down numerous clinics, hindering safe care for millions of Texan residents. Today's decision is a big win for abortion access. It ruled that the Texas law requiring abortion providers to have hospital admitting privileges and requiring procedures to be performed at ambulatory surgical centers cause undue burden on women seeking care and are UNCONSTITUTIONAL! Refer to these links for more information:
http://www.npr.org/sections/thetwo-way/2016/06/27/483686616/supreme-court-strikes-down-abortion-restrictions-in-texas
http://www.uua.org/pressroom/press-releases/uua-president-applauds-scotus-decision-reproductive-justice
http://myemail.constantcontact.com/STATEMENT–Women-of-Color-Applaud-Supreme-Court-Decision-.html?soid=1102470515351&aid=adl8kTN7g3Q
---
Reproductive Justice Mission Statement (Revised June 13, 2011)
Reproductive Justice (RJ) takes a holistic, human rights and social justice approach dealing with issues that affect all women's reproductive health and lives. Following the framework of the reproductive justice movement, the Committee keeps in mind the ways that the systems of race, class, and gender affect a woman's reproductive rights and health. Activities include film showings, study sessions, information sharing, federal and state legislative advocacy, support for abortion clinics, support for NJ Abortion Access Fund, working with the RJ task force of UU Legislative Ministry of NJ (UULMNJ) and partnering with other groups within and outside the congregation. The current Congregational Study Action Issue (CSAI) of the Unitarian Universalist Association is Reproductive Justice (2012-2016). The committee is active in promoting the RJ curriculum throughout the Metro District and working with the Advocacy office of the UUA. Please join us in our work!
---
Meeting Schedule
Meetings are held once per month. Meeting time varies, please check with the USR Calendar or contact Co-chairs Carol Loscalzo or Susanne Fuhrman.