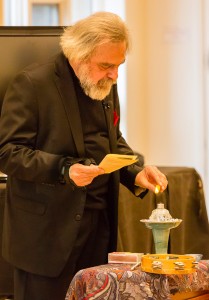 Welcome to the Unitarian Society of Ridgewood!
Welcome to the Unitarian Society of Ridgewood – an exciting, vibrant, caring, justice-seeking, and generous liberal religious society! The Society is a place of welcoming and seeking.
Whatever your religious background, whatever you do for a living, whatever your cultural background, whatever your gender identity, whatever challenges you face, whatever gifts you have to share – I want you to know that you are welcome here. The Society is a place where you may explore your deepest concerns and greatest hopes, what you believe and what you want for yourself and your children. It is a place where you can face your greatest fears and dream your greatest dreams.
This Society is a member of the national Unitarian Universalist Association and is part of the worldwide Unitarian Universalist movement – a movement first organized and visible in Europe in the 1500s, but with roots deep in early Christianity and ancient philosophies. Today Unitarian Universalism draws upon many of the world's religions and other sources of knowledge and inspiration. With congregations in Europe, the Americas, Africa, Australia, and Asia, this religious movement is global in its diversity and its concerns.
The Unitarian Society of Ridgewood is in a time of transition between settled (permanent) ministers. I have completed one year of a two-year intentional interim ministry and will serve the Society through July 2017. This is an exciting time of exploration and challenge, an exciting time to participate in the life of the congregation as it seeks its future.
As its minister for this time of transition, I am available to members of the congregation, as would any minister. I am also doing work specific to the transition in collaboration with the Transition Team and the Board of Trustees. You are welcome to speak with me about the Society, the transition process, and your own personal and spiritual issues. Do not hesitate to call or email me.
Welcome.
The Rev. Dr. Anthony P. Johnson