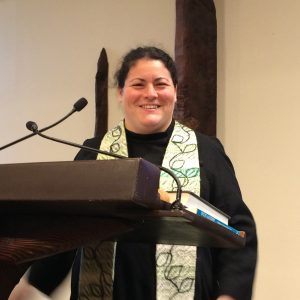 In our world that daily feels tumultuous, coming together to celebrate and renew and encourage is vital. These past weeks our nation has once again been reminded that our past ills are not so in the past as we have witnessed racism and xenophobia in the public square. We face questions about the future of our friends and loved ones as transgendered people are discriminated against, as DACA is under threat, as violence against people of color continues. We face, too, the repercussions of our treatment of Earth as hurricanes, wildfires and other disasters ravage our communities.
In a time like this, among all the justice work and donating, there is also deep value to being together. This Sunday we will come together as a community to rejoice in each others' presence. We will say hello to old faces and new ones. We will share in a ceremony done by Unitarian Universalists all over the country as we pour water from many sources into one vessel. Join us this Sunday to be part of the ingathering of family and friends.
And in the weeks to come, there will be more opportunities to come together. Please watch the Eblast and the calendar, as well as your emails, for small group opportunities and large gatherings. Please also note that starting next week there will be some weekly/monthly chances to meet with me: 
The second Monday of the month from 2-3:30pm in Fellowship Hall there will be tea for those over 70+ years old.
The second Wednesday of every month from 1-2:30 in Fellowship Hall there will be Lunch with the Minister. Bring a bag lunch and join in the conversations!
And every week, starting next week, I will have open office hours Wednesday morning from 10:30am-12 30pm at the American Bulldog Cafe in Ridgewood. Drop by to chat.