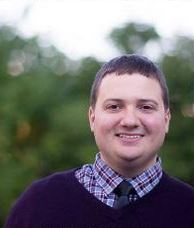 As I prepare for my ordination into the Unitarian Universalist Ministry on December 3rd, I am struck by an immense feeling of gratitude. Gratitude to those colleagues who have come before me, gratitude for those who I have been able to serve thus far in my still-young ministry, and gratitude for all of those people who have shaped me into the person and minister who I am.
In this time of year of Thanksgiving, family togetherness, and as we turn towards the joyful ringing in of the new year, I am grateful to this Unitarian Society of Ridgewood for welcoming me so warmly into this community and bearing witness to my journey as I continue to learn and grow alongside all of you.
As the busyness and chaos of the holidays envelope us I invite us to hold onto that feeling of gratitude and thanks giving. I invite us to each take a small moment every day to reflect on those who have gone before your own path and those who currently surround us in love and life.
Happy Holidays,
Dylan Doyle-Burke