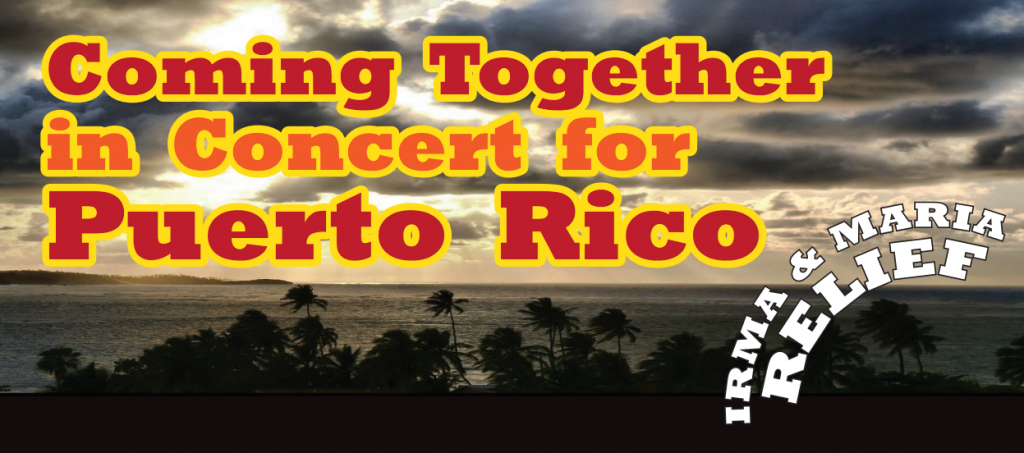 Don't miss this very important event!
Coming Together in Concert for Puerto Rico
December 16, 7:30 pm
Location: Central Unitarian Church, Paramus
This Benefit concert is a completely volunteer effort, for the people of Puerto Rico suffering from the combined effects of Hurricanes Irma & Maria. 100% of proceeds will be donated to Waves For Water, an NGO working to provide water filtration systems, currently the most urgent need.
Tickets:
$25 – Adults
$15 – For Children Under 12
Tickets available through Eventbrite
Click here to view the flyer.
Organizations presenting the event are: Ethical Culture Society, Ethical Brew, The Resistance Cafe and BUURG (Bergen Unitarian Universalist Relief Group).