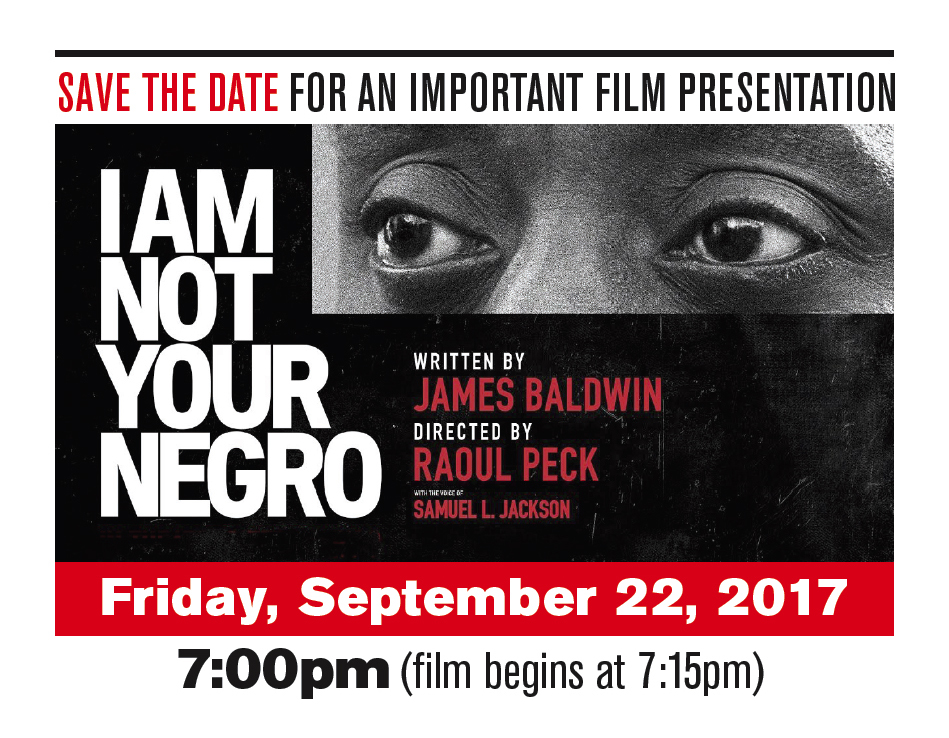 Come see the Academy Award nominated "I Am Not Your Negro" this Friday night, September 22, 2017 in the Fellowship Room. This film is based on the writings of James Baldwin, and directed by Raoul Peck. Doors open at 7pm for snacks and drinks, with discussion following the film. Moderators: Mary Joyce Laqui and Delores Connors of Write to Matter
For more information, please view the flyer.

Co-sponsored by the UUCP Racial & Social Justice Team, The Central Unitarian Social Action Team, and the Social Responsibilities Council of the Unitarian Society of Ridgewood.