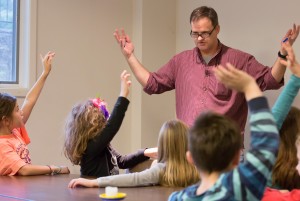 This Sunday, September 17, 2017 is the first day of USR's religious education program for children and youth. Dylan Debelis, our new Director of Family Ministry, looks forward to seeing you and your children as we kick off the RE year with a bang. Children will begin in service where we will dedicate our teachers. We will then all walk downstairs together and split off into classes. Parents are welcome to stay for as little or as much of this first lesson as they would like. The first lesson is similar for each class and is all about getting to know who is in the room and setting up ground rules for classroom behavior.
If you have not yet registered your child, please do so now!
Please click here: http://www.uuridgewood.org/children-youth-religious-education-program-cyre/
Looking forward to a wonderful year!