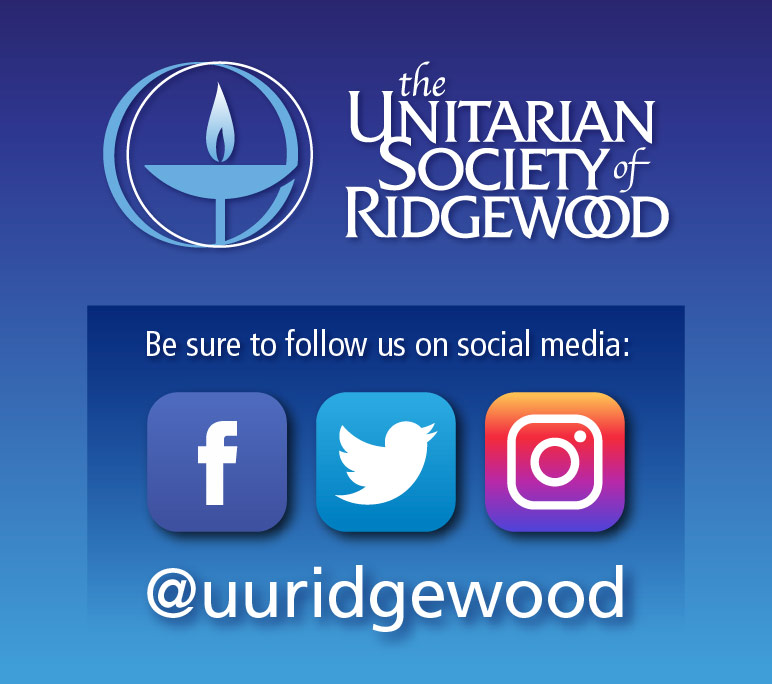 The Unitarian Society has been posting on Facebook for a few years now. But did you know you can now follow us on Twitter and Instagram?
Twitter:
https://twitter.com/UURidgewood
Instagram:
https://www.instagram.com/uuridgewood/
Facebook:
https://www.facebook.com/uuridgewood/
You can also find information on select events on Meetup:
https://www.meetup.com/The-Unitarian-Society-of-Ridgewood/
And of course, you can always find news about upcoming Sunday services, events and social action news right here on our website.