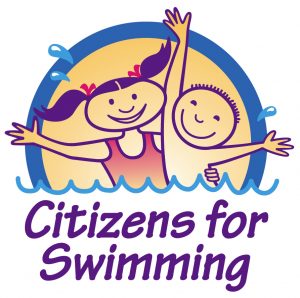 We need your support! This year we will host 90 children, ages 3-12, who are day campers at CAMP YDP, our partner organization in Paterson.  We will spend about $110 per child for our 9-day swim program.  This includes bus transportation to and from Paterson (by far our biggest expense), discounted Graydon Pool admission, and supplies like bathing suits, beach towels, and beach toys.  Swim lessons are provided every day by the Ridgewood YMCA at no cost to us.
We need new and gently used beach towels and suits for 90 campers, plus beach toys, goggles, and sunscreen.  Why not clean out your closets or hit the sale racks for Citizens?  Donations can be dropped at the Unitarian Society of Ridgewood office (113 Cottage Place, Ridgewood) or at Graydon Pool.  For your convenience you can also order from our Amazon Wish List and have your donation shipped directly to us.
2017 will be our 50th year at the pool! We so appreciate everyone who has supported this great program for the last half century.  Please click here for more information.