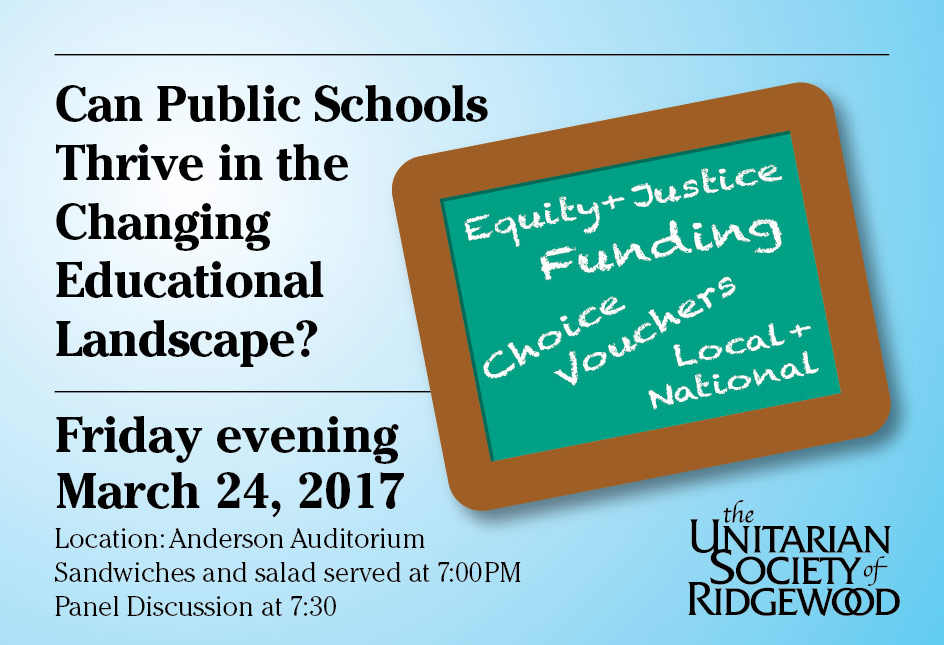 The USR Education Justice Committee presents a panel discussion on Friday, March 24th at 7:30 PM to discuss national challenges to public education. The discussion will be moderated by Dr. Lauren Wells. She will be joined by four other public school advocates: Julie Larrea-Borst, Stan Karp, Rosie Grant and Roberto Cabanas.
Sandwiches served at 7:00 PM.
Please click here for more information.
Co-Sponsored by The Central Unitarian Church Social Action Team