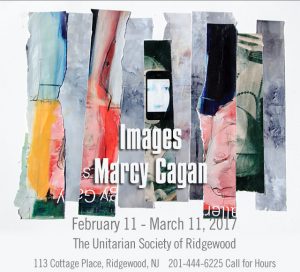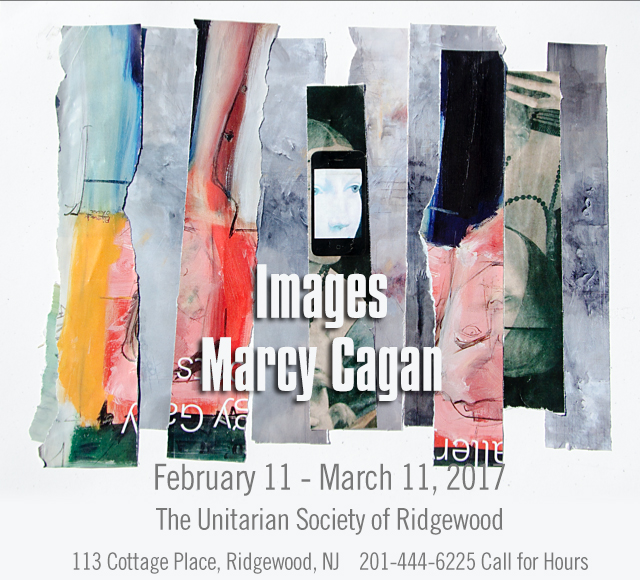 This month, the Cottage Place Gallery is pleased to present:
IMAGES by Marcy Cagan
February 11 – March 11, 2017
Please call the office to arrange an appointment: 201-444-6225, or visit any Sunday during the coffee hour following the service (11:15 – noon).
DID YOU KNOW that the gallery is an important fundraiser for the USR?
25% of all artwork sales goes directly to the Unitarian Society of Ridgewood. Please consider supporting local artists – and the USR – by considering a purchase of artwork from Cottage Place Gallery exhibitions!
Thank you.