Better living through stitching together!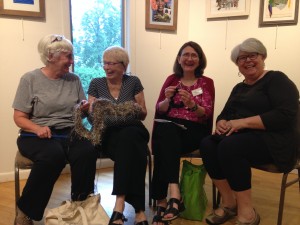 Please join us at the Unitarian Society of Ridgewood on June 18th from 2 to 5 p.m. for World Wide Knit in Public Day.
Bring a lawn chair if the weather is good and your knitting needles and yarn! If we can't meet outside on the patio, we'll meet in the Fellowship Room.
The Unitarian Society of Ridgewood is located at 113 Cottage Place, Ridgewood, NJ. This is the same location as the North Jersey Fiber Arts Festival being held on September 29th (Preview Party), September 30th and October 1st.
This event was created in 2005 and is now the world's largest knitting event.
Please click here for more information.