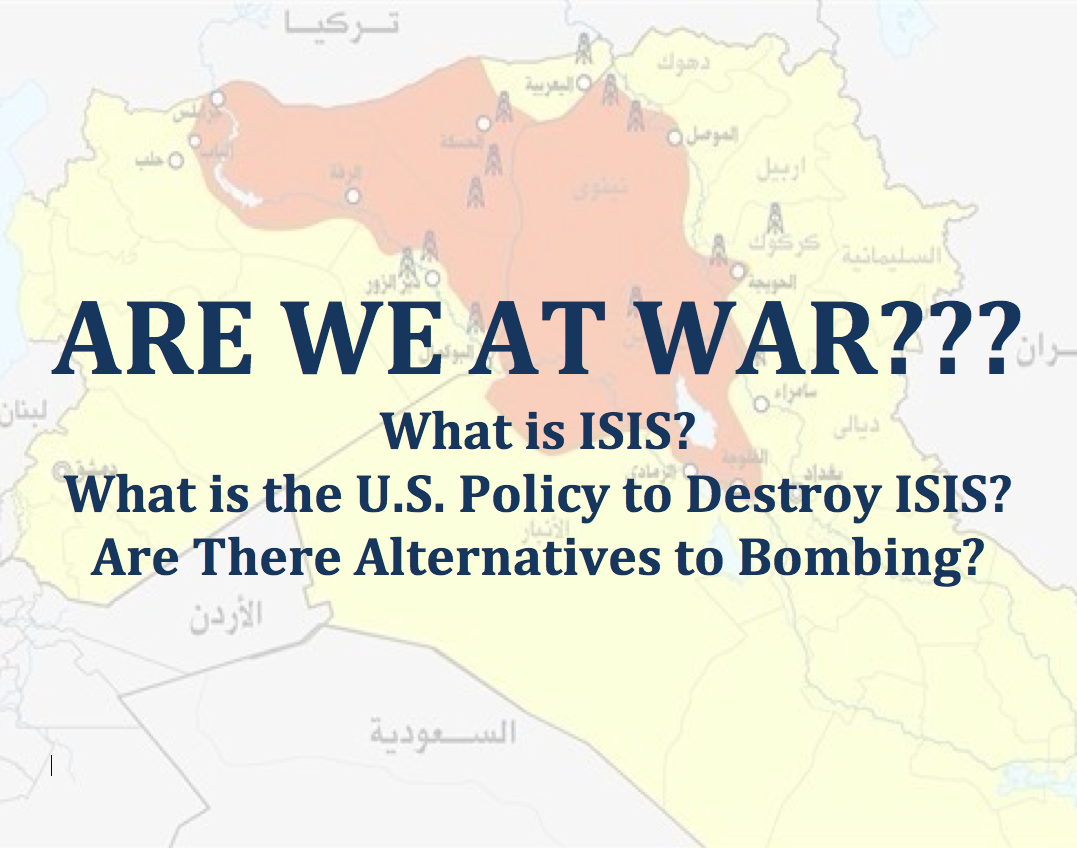 This Friday, January 16th at 7:30pm, please come to a Teach-In sponsored by the Peace and Justice Committee of the Unitarian Society of Ridgewood for an important presentation followed by a discussion of the issues. All USR members and friends are welcome! 
After President Obama's speech to bomb ISIS, a Wall Street Journal poll reported that 62% of voters backed his plan but only 28% had a great deal of confidence that it will succeed. Much has happened since then. What do you think?
The Peace & Justice Committee will have maps of the area and make a few short presentations on the rise of ISIS, the President's speech, and alternatives to it. As evidenced by the recent events in Australia, ISIS is a worldwide issue.
Hope to see you there!
Location: Fellowship Room